Adolescent SBIRT Initiative: Preparing the Health Professional Workforce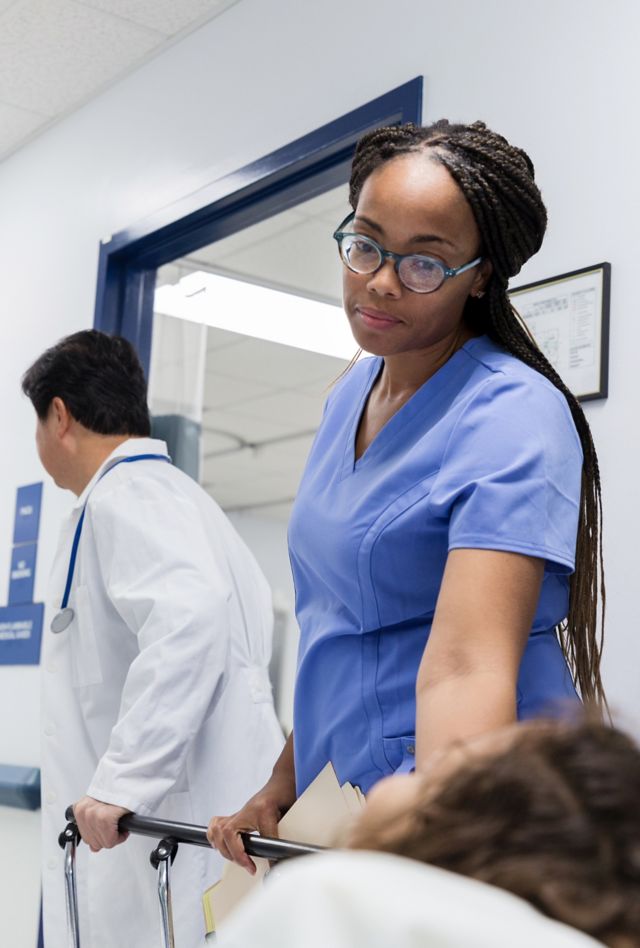 Health care professionals need to learn the skills to talk to adolescents about substance use and mental health.
As key members of an adolescent's healthcare team, practitioners in the fields of nursing, social work, medicine, and interprofessional care have an obligation to help prevent and reduce substance use with their young patients and clients. Asking about substance use and discussing its impact can prevent many harmful effects to the adolescent's developing brain and potential future. Asking about mental health and identifying risk early can prevent delay of receiving services and supports. Current and future generations of healthcare professionals need to learn the skills to have these essential conversations with adolescents and young adults about substance use and mental health. 
National workforce development initiatives can prepare health professionals to screen and intervene early with youth.
NORC's Adolescent SBIRT Initiative partnered with American Association of Colleges of Nursing, Council on Social Work Education, Kognito, the Institute for Research, Education, and Training in Addictions, and other partners to facilitate a national workforce development initiative and to develop, disseminate, and evaluate the Adolescent Screening, Brief Intervention and Referral to Treatment (SBIRT) Curriculum.  
NORC conducted a needs assessment and feasibility, usability, acceptability, and pilot studies prior to dissemination and evaluation of the Adolescent SBIRT Curriculum. Multi-site, multi-method evaluations were conducted with the Adolescent SBIRT Learning Community of over 600 academic programs, organizations, and practitioners across five implementation tracks. The evaluations assessed program impacts on learner outcomes and behavior including knowledge, attitudes, readiness and confidence, competence, skills, training satisfaction, and practice change.  Pre-post evaluation measures were developed, and psychometric analysis were conducted. The curriculum has been disseminated to approx. 2,000 organizations and more than 25,000 have received training.  
A comprehensive adolescent SBIRT training curriculum is available to prepare practitioners, students, trainers, and educators.
The Adolescent SBIRT Curriculum is comprised of the following resources to accommodate both live instruction and self-paced learning:

Adolescent SBIRT Learner's Guide

Adolescent SBIRT Trainer's Guide 

Adolescent SBIRT Training Slides

Four-part on demand educational series Using SBIRT to Talk to Adolescents about Substance Use

State-of-the-art SBI with Adolescents and SBI with Adolescents: Comorbid Substance Use and Mental Health online interactive virtual human simulation

Learn more about and access the Adolescent SBIRT Curriculum at https://sbirteducation.com/adolescents  
Contact Information
Principal Research Scientist
mcpherson-tracy@norc.org
Learn More About this Work
For resources and additional information about NORC's Adolescent SBIRT Initiative, visit the initiative's website.