Adolescent SBIRT Initiative: Preparing the Health Professional Workforce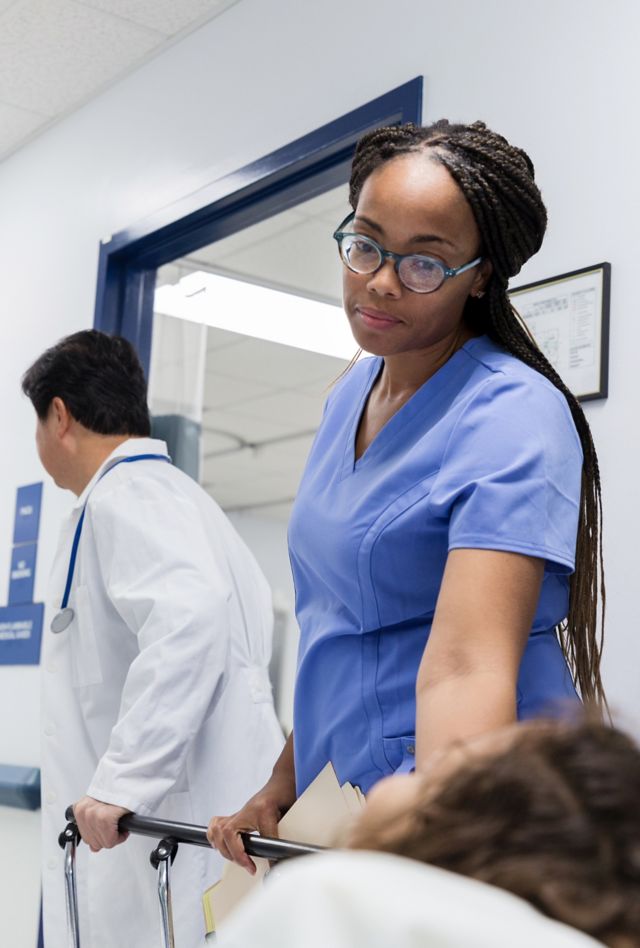 Health care professionals lacked the training needed to talk to adolescents about substance use.
Research shows that when health care professionals ask  adolescents about substance use and discuss its impact, they can prevent many harmful effects on the adolescent's developing brain. But substance us is a challenging subject to discuss, and nursing and social work curricula rarely included guidance on how to have effective conversations with adolescents on this topic. 
NORC and partners developed an SBIRT curriculum for nurses and social workers.
NORC formed a collaborative to develop, evaluate, and disseminate an interactive, competency-based Adolescent Screening, Brief Intervention and Referral to Treatment (SBIRT) curriculum to train health care professionals on how to engage with adolescents about substance use. Established in partnership with the Council on Social Work Education, the Center for Clinical Social Work, the American Association of Colleges of Nursing, the Institute for Research, Education & Training in Addictions, and Kognito, the collaborative developed three main approaches to training:
A textbook-like learner's guide and accompanying slide deck: "Learner's Guide to Adolescent SBIRT"
A free four-part webinar series: "Using SBIRT to Talk to Adolescents About Substance Use."  (Anyone who participates in the training can download a certificate showing they have completed this comprehensive training.)
An online simulation training program that has three levels. Two provide practice with accompanying feedback, and one is a less-structured competency assessment.
The program has been widely disseminated and well-received 
More than 2,000 organizations in the United States and Canada have requested the curriculum. Although academic institutions were early adopters, professional associations and other organizations soon added to their current workforce training. Implementation studies show there has been a significant impact in key learner outcomes such as knowledge, attitudes, confidence, competence, readiness, and skills. 
For more information, contact:
Principal Research Scientist
mcpherson-tracy@norc.org
Learn More About this Work
For resources and additional information about NORC's Adolescent SBIRT Initiative: