Ellen Beatty
Pronouns: She/Her
Chief Financial Officer & Executive Vice President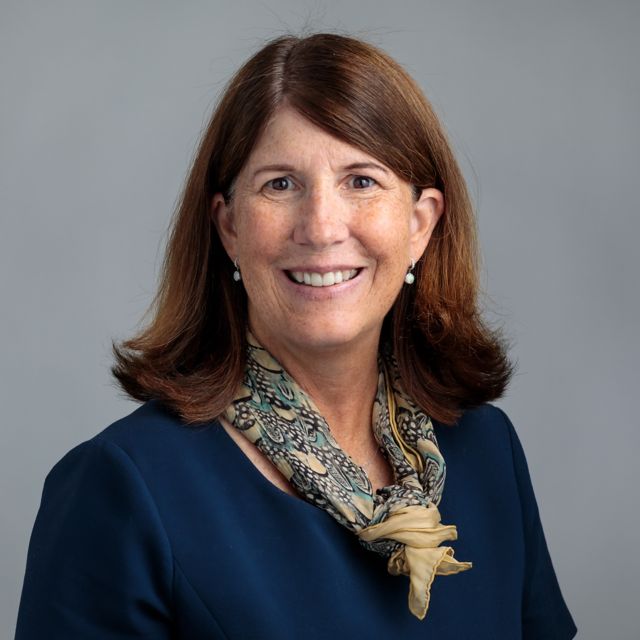 Ellen has a track record of aligning finance and administrative strategies with mission requirements for growth-oriented 501c3 organizations.
Ellen oversees NORC's Finance, Accounting, Contracts & Grants, Human Resources, Facilities Management, and Procurement departments. She serves on NORC's executive council, acting as a liaison between project teams and the Board of Trustees to oversee alignment between the company's mission, vision, and strategy.

Ellen joined NORC from The Aerospace Corporation, a $1 billion nonprofit that operates a federally funded research and development center, where she served as vice president, chief financial officer, and treasurer. Prior to joining Aerospace in 2008, Ellen led financial planning and capital investment processes at TXU Energy.
Ellen is a CPA with an MBA from the University of Chicago's Booth School of Business and is currently the Booth school's advisory board co-chair. She has been a member of Financial Executives International for more than 20 years, and was chosen as the 2001 American Marshall Memorial Fellow for her professional accomplishments and leadership.
Education
MBA
University of Chicago Booth School of Business
BS
University of Illinois at Urbana-Champaign
Honors & Awards
Marshall Memorial Fellowship | 2002
Sells Award | 1986
American Institute of Certified Public Accountants