Krishna Kumar
Executive Vice President of Research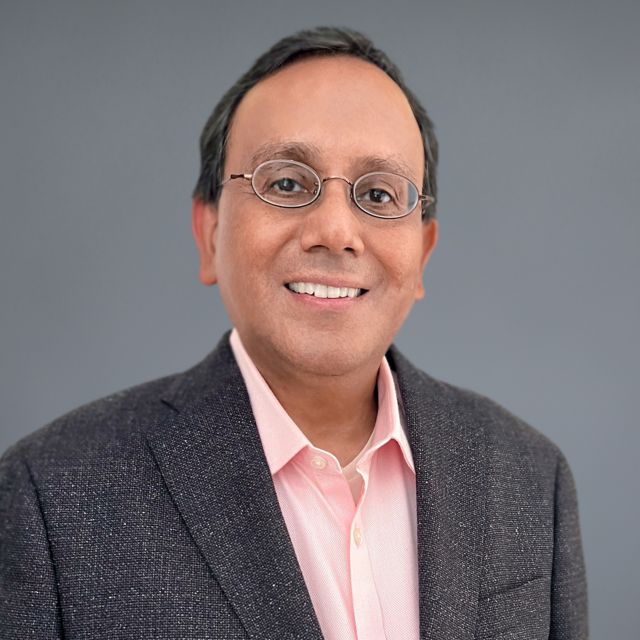 Krishna oversees NORC's research covering economics, education, international development, and public affairs, as well as The Bridge at NORC.
Krishna is an internationally recognized economist and research executive with nearly three decades of experience teaching, researching, and influencing economic policy across the globe. His far-reaching economics portfolio has set a precedent in social science research to benefit global economic policy.
From designing the economic development blueprint in North Korea to advancing global citizenship in America, Krishna has forged a reputable career in research and global affairs. In his work with Syrian refugees, he and his team uncovered mutually beneficial opportunities for the refugees and host countries in the Middle East. Krishna has studied informal labor markets in Bangladesh, developed a comprehensive model of U.S. labor market inequality, and calculated the gross regional product of the Kurdistan Region–Iraq. Additionally, he worked to implement a labor force survey to collect data for the Kurdistan Regional Government to understand the region's unemployment rate and develop a data collection system. 
Krishna conducted a randomized control trial evaluation of an agricultural training program in China to improve farmer decisions and evaluated the socioeconomic impact on the working poor of moving into permanent housing in India. He also studied the effect of U.S. federal funding of life sciences research on university R&D and commercialization, the role of economic and social policies in Mexico's development, and public policy on Indian entrepreneurship, and conducted a comparative analysis of the Indian and Chinese education systems. 
Krishna comes to NORC from the RAND Corporation, where, as a senior economist, he served as a vice president, International, and the distinguished chair in International Economic Policy. He's also a teacher and mentor and has served as a professor at the Pardee RAND Graduate School, where he taught economic development.   
While Krishna has an impressive CV, notably a wide range of labor and economic development projects spanning multiple countries from Bangladesh to the United States, what drives him is a focus on finding new and better ways to improve the lives of the eight billion people on our interconnected planet.  
Krishna's research has been published in leading peer-reviewed journals focusing on economic growth and development and macroeconomics.
Education
MS
University of Wisconsin-Madison
BTech
Indian Institute of Technology, Madras
Appointments & Affiliations
Board Member
Solutions for Youth Employment
Research Fellow, IZA
Institute of Labor Economics