Michele Nachbar
Pronouns: She/Her
Chief Strategy Officer & Executive Vice President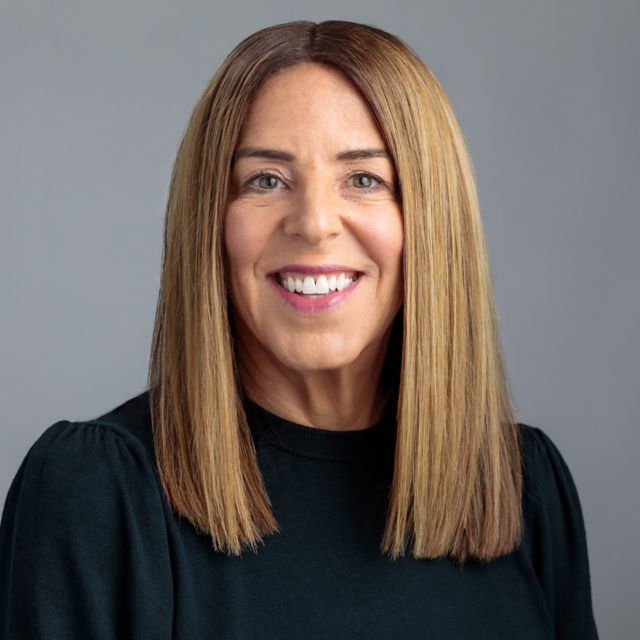 As a member of NORC's executive leadership team, Michele (Missy) provides guidance on NORC's overall strategic, operational, and financial direction.
Missy is NORC's chief strategy officer (CSO) and the executive vice president of the Business Ventures & Innovation (BVI) unit, which focuses on identifying and creating new business opportunities and driving innovation across NORC. BVI is home to NORC Labs, NORC's innovation hub that fosters the creation and introduction of cutting-edge client solutions and services.
In addition, she serves as Corporate Secretary of the NORC Board of Trustees. Missy has been with NORC since 1995 and has built expertise across all facets of the organization. Prior to leading the BVI unit, she was Executive Vice President of Survey Operations and Information Technology, where she led NORC's nationally recognized field staff conducting in-person interviews on a variety of complex research projects and NORC's state-of-the-art Telephone & Survey Support Operations. In addition, Missy oversaw NORC's Information Technology team.
Missy has also spent most of the past two and a half decades managing large-scale health research data collection and analysis, much of it on behalf of the U.S. Department of Health and Human Services. She previously served as Senior Vice President of NORC's Public Health Research department where she had full accountability for NORC's largest business unit. 

For more than a decade, Missy had also led the program of surveys under the National Immunization Survey umbrella, and now serves as a senior advisor. Nachbar has built an outstanding reputation for her ability to engage clients in productive discussion, understand clients' research needs, and respond quickly with creative options for survey design and troubleshooting. She has earned recognition at NORC for outstanding client service.
Education
MA
School of Social Service Administration, University of Chicago
BA
University of Wisconsin-Madison