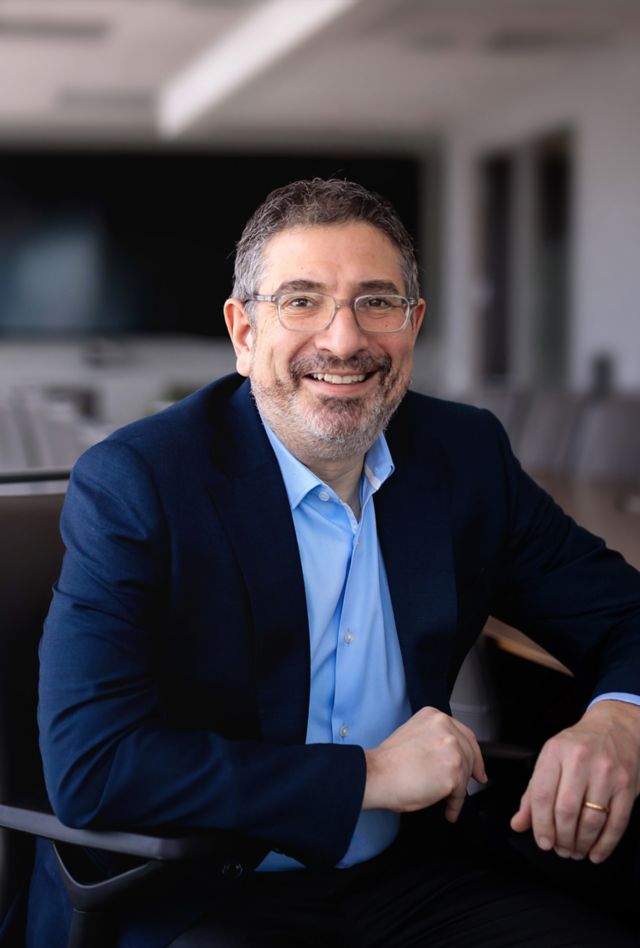 A Letter from the President: NORC's New Website
NORC Article
NORC's new website demonstrates our ongoing growth and diversification and our enduring mission to create trustworthy research that informs society's most important decisions.
Any digital presence simultaneously reflects an organization's legacy and its direction forward. There are four aspects of the website that I am delighted to highlight here, both because they are particularly well-executed and because they represent NORC's ongoing evolution and aspirations.
Impact through data storytelling. From the "impact stories" on our division and department pages to our new approach to project descriptions to the infographics and data visualizations in our VizStudio, the website connects the dots between the investment of our clients and funders, the tireless work of our interviewers, researchers, and data scientists, and the impact that work makes locally, nationally, and globally.

Emphasis on accessibility. We've made every effort to ensure the user experience for visitors with visual impairments is of the highest quality possible. That effort is emblematic of our broader commitment to diversity, equity, and inclusion in how we recruit and support our staff and how we conduct our research.
Focus on people. We wouldn't be able to do our work without the passion, dedication, and talent of our staff and the engagement and generosity of our study participants. Through quotes, photography, and page design, the site foregrounds their personal perspectives and highlights their essential contributions to NORC's trustworthy research.
Commitment to science. Effective research means paying attention to best practices, including sound methods, transparency, and objectivity. The stories and projects described on this site demonstrate NORC's unwavering dedication to these principles, as well as our constant drive to excel, learn, and lead.
 
Thank you for taking the time to get to know NORC, its people, and its projects via the new website. If you are a participant in one of our studies, thank you for sharing your opinions and experiences with us. We couldn't do this work without you. If you are considering working with NORC, please get in touch and let's explore the possibilities together. If you are already a client, partner, or funder, thank you for your trust in us. We look forward to working with all of our stakeholders on our shared mission of creating insight and impact.