Lisa Blumerman
Pronouns: She/Her
Senior Vice President & Department Head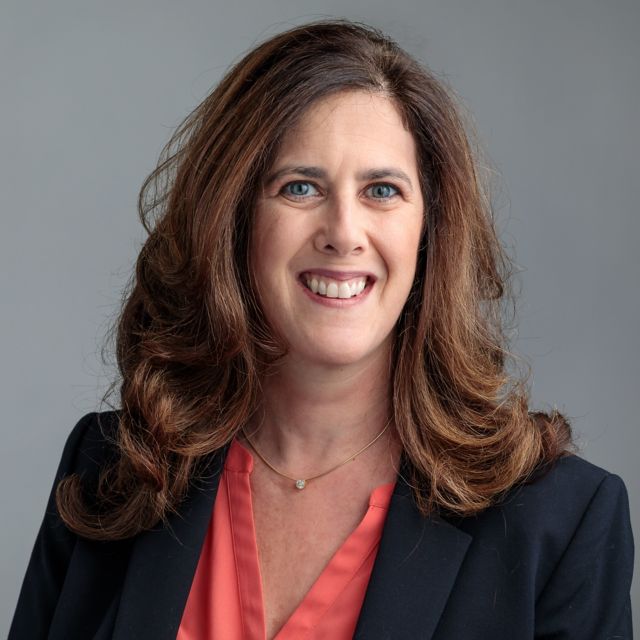 Lisa is a national expert in survey and census design, operations, data governance, and strategic communications related to economic and social data programs.
Lisa currently serves as department head and senior vice president of the Economics, Justice & Society department, where she directs many of NORC's largest surveys, including the General Social Survey, the National Longitudinal Survey of Youth, and the Survey of Consumer Finances. Prior to joining NORC, she held numerous positions as a senior executive at the U.S. Census Bureau, where she demonstrated extensive survey research and operations experience for the Nation's premier data collections; led innovation by introducing new methodologies, techniques, and data into demographic, economic, and administrative collections and products; and was integral in the development and implementation of Census Bureau policies and procedures related to data governance and evidence-based decision making. Lisa is a certified project management professional (PMP) and a certified executive leadership coach (ACC).
Lisa is a recognized expert in program management with a particular focus on census design and operations, population estimates, and longitudinal and cross-sectional data collections. She has demonstrated experience in designing and conducting large-scale, national household, establishment, and educational institution surveys; combining administrative data with survey data for policy relevant research; and conducting survey research in areas such as interviewing methods, questionnaire design, and survey automation. She is extremely effective in building client relationships, establishing open and transparent communication, and implementing large scale longitudinal and cross-sectional data collection and evaluation projects. 
While at the Census Bureau, Lisa served as the Associate Director for Decennial Census Programs where she provided executive leadership for three major programs: the 2020 Census, the American Community Survey, and the Geographic Programs. Lisa led the design, research, planning and testing effort for the 2020 Census. During her tenure at the Census Bureau, she served in various senior executive positions including associate director of the Decennial Census Programs; director of the Office of Survey and Census Analytics; director of the Center for Administrative Records Research and Applications; director of the Governments Division; director of the Customer Liaison and Marketing Services Office, and deputy director for the American Community Survey Office.  
Lisa was awarded the 2018 U.S. Department of Commerce Silver Award for Exceptional Federal Service, and in 2017 she was recognized by Forbes magazine as one of twenty-five women leading data and analytics in the U.S. government. Lisa is a recipient of the Arthur S. Flemming Award for outstanding public service and exceptional managerial achievement.
Education
BA
University of Massachusetts at Amherst
Project Management Professional (PMP)
Project Management Institute
Masters Certificate in Project Management
George Washington University
Associate Certified Coach (ACC)
International Coaching Federation
Executive Certificate in Leadership Coaching
Honors & Awards
U.S. Department of Commerce Silver Medal Award | 2018
For significant advances in the technical field of cost estimation applied to the 2020 Census Lifecycle Cost Estimate
Top 25 Women in Data and Analytics in the U.S. Government | 2017
Recognized by Forbes Magazine as one of 25 women leading data and analytics in the U.S. Government
U.S. Department of Commerce Bronze Medal Award for Exceptional Federal Service | 2012
For outstanding contributions to the development and implementation of the Employee Time Tracking System
George Washington University's Arthur S. Flemming Award | 2010
For exceptional managerial achievement, for efforts to modernize and reengineer the Census of Governments
U.S. Department of Commerce Bronze Medal Award for Exceptional Federal Service | 2006
For the creative planning, development, and production of an ACS product that provided a critical assessment of the impact of Hurricane's Katrina and Rita
U.S. Department of Commerce Silver Medal Award for Exceptional Federal Service | 2002
For the development, planning, and implementation of an innovative research project to evaluate the quality of Census 2000 data