Head Start-to-Kindergarten Transition Project
Too many children struggle when moving from Head Start to kindergarten. 
Many factors can make the transition from Head Start to kindergarten difficult—many of which have nothing to do with the children or their families—but exactly how those factors interact and affect outcomes is unclear. Existing research generally focuses on the role of teachers in easing the pre-K to kindergarten transition, but not enough is known about how the K-12 districts and early childhood education programs themselves help or hinder the process. And while there are federal and state laws requiring transition programs, there is little research or data on how or if such programs are implemented. 
Historically, there has been little connection between early childhood education programs and elementary school districts, to the detriment of the children. Further, there is a fierce debate over what it means for a child to be ready for kindergarten. Many early childhood education experts focus on social and emotional development and play-based learning, while public K-12 systems often put more emphasis on academic skills. 
NORC launched a system-level analysis to find ways to support students.
The Office of Planning, Research, and Evaluation (OPRE) contracted with NORC at the University of Chicago to:
study how much Head Start programs and elementary schools communicated

detail what programs and policies were in place to ease the transition

identify the characteristics of successful partnerships


Because of the scope of the project, NORC recruited three partners:
Child Trends, a national research organization focused exclusively on children

the National P-3 Center, a University of Colorado Denver program focused on this transition period

Kyle DeMeo Cook, PhD, an assistant professor at St. John's University and nationally recognized expert on the issue


NORC's own considerable expertise in early education and its ability to quarterback a national team of experts proved a major selling point for federal officials.
The onset of the pandemic in early 2020 delayed data collection by a year and greatly limited the ability of many teachers and administrators to participate in the study. NORC adapted by conducting interviews online and taking extra steps to alleviate the study's burden on subjects as much as possible. For example, NORC assumed responsibility for communicating with program parents involved in the study. Our top-to-bottom study included:
an extensive review of existing scholarship, including a literature review and qualitative interviews with a variety of experts and perspectives

case studies describing different transition approaches

a theory of change for kindergarten transitions, assessing whether current strategies promote positive outcomes for children, families, Head Start programs, and kindergarten teachers

We identified key reforms and built a mapping tool for parents and researchers. 
Head Start, the nation's largest early childhood education program, sets the standard for pre-K education, with many early childhood education programs adopting its performance standards. Yet those expectations change abruptly when pupils enter kindergarten, and the impact is felt disproportionately by disadvantaged children, who fall into the gap created by the systems' failure to communicate.  
We found that effective transitions require intentional engagement strategies from both the sending and receiving programs. And those strategies must involve not just classroom teachers but also families, school principals and district officials, Head Start directors and grantees, and state and federal agencies. 
Our report with OPRE, "Understanding Cross-Systems Transitions from Head Start to Kindergarten: A Review of the Knowledge Base and a Theory of Change," identified critical gaps in our understanding of the transition process and outlined a system-level framework for bridging those gaps.  
In addition, we developed an online mapping tool to help Head Start families explore nearby elementary schools and help researchers further analyze the issues. 
Importantly, the Head Start-to-Kindergarten Transition project provides a solid foundation for future research, allowing for even more in-depth study of the causal relationships at play and giving policymakers and educators the information they need to make this key transition in a child's education as seamless as possible.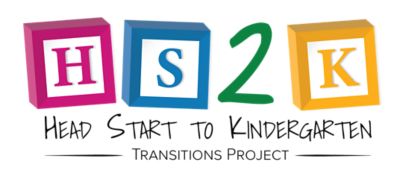 Learn More About the HS2K Project
For more information about the Head Start to Kindergarten (HS2K) Transitions Project, visit the Office of Planning, Research, and Evaluation (OPRE) website.
Explore NORC Education Projects