Amelia Burke-Garcia
Pronouns: She/Her
Director of Digital Strategy & Outreach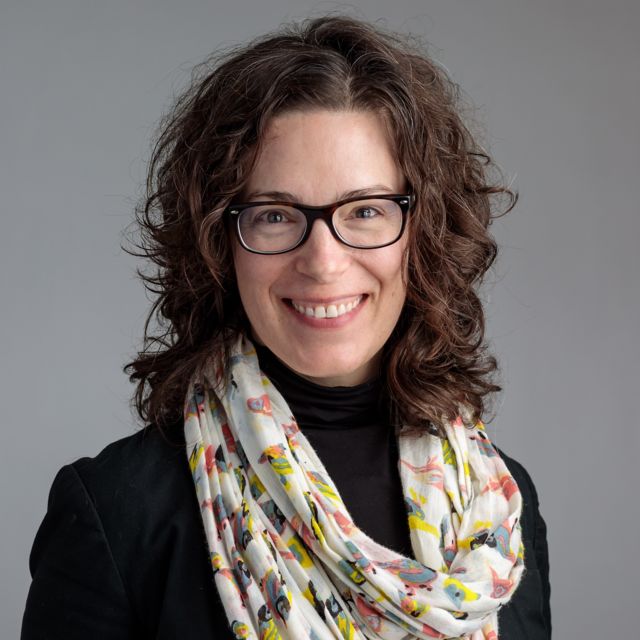 Amelia is a seasoned health communications professional with nearly 20 years of experience in health communication program planning, implementation and evaluation.
At NORC, she leads the organization's Digital Strategy & Outreach Program Area, where she designs and implements strategies that leverage the power of digital media to influence behavior. In this role, Amelia develops new digital and mobile data collection methodologies and communication solutions. 
Since 2020, she has been overseeing the award-winning How Right Now/Que Hacer Ahora campaign, which aims to increase people's ability to cope and be resilient amidst the COVID-19 pandemic. She also currently leads three studies focused on for three studies examining social media influencers' effects on their followers' vaccine-related knowledge, attitudes, and behaviors.
Over the course of her career, Amelia has spearheaded some of the most innovative communication programs and studies on a variety of health topics, including designing a targeted social media intervention with mommy bloggers to help social media users lower their risk for breast cancer, and leveraging MeetUp groups and the Waze mobile application to move people to action around flu vaccination and HIV testing, respectively.
She is the author of the book, Influencing Health: A Comprehensive Guide to Working with Social Media Influencers, and her new book, Communicating Through a Pandemic: A Chronicle of Experiences, Lessons Learned, and a Vision for the Future, is slated to be released in 2023.
Appointments & Affiliations
Advisory Board Member
Society for Health Communication
Honors & Awards
Recognition for her work in honor of Women's History Month | 2022
U.S. Surgeon General, Dr. Vivek Murthy, for her work in honor of Women's History Month
Named to "10 Modern Female Innovators Shaking Up Health Care" | 2020